About Gibson Media
Our team has had the privilege of serving clients since 1999 across a variety of industries including higher education, tourism, retail, non-profit and technology.
Gibson Media, Inc. is a high-horsepower, strategy-driven, marketing and advertising consulting firm. We are located in the heart of Seattle's Pioneer Square neighborhood at the corner of First and Washington. We reside here because it's ground zero for tourism, entertainment, technology, and beauty. The vibe here is creative which fits with our entrepreneurial spirit and innovative fervor. However, while Seattle is our home, we serve our clients -- as leaders in advertising, marketing, branding and media initiatives -- all around the world.
We Help You Be Strategic
Positive Results Start Here
We help generate conversions by guiding you through a strategic process that helps ultimately build your brand and increase market share.
Our planning saves you time because we bring clarity of vision to the media planning process. We provide innovative direction in the midst of an ever-more complicated media landscape. And we do it all collaboratively – as an extension of your team. We help identify the most profitable target markets, then recommend appropriate budgets, reach, and frequency goals to achieve desired outcomes.
Our expertise saves you money by allowing you to tap into our 25+ years of experience. We know which tools to use. And, just as importantly, which ones not to use.
We help you gain access to the latest tools, trade desks, and data providers so you can increase measurability and optimize capabilities. Bottom line: less waste.
*sample big data partners
We give you leverage because we steward millions of media dollars. That means our clients benefit from the pull we have in the marketplace. We're able to generate efficient buys and we know how to work relationally with media managers to negotiate better inventory, more value adds, and volume at a lower cost.
Your Creative Will Be Noticed
Connection is Key
Your message will get seen and heard. Powerful creative has a dramatic impact on your media campaign. We call this our Media Multiplier. Simply put, it means that because the creative product we generate actually breaks through the clutter and gets noticed – there's no need to pummel people over and over to get heard. Not only does that lead to happier customers, it costs you less money as fewer impressions are needed.
We help you be entrepreneurs. People tell us our entrepreneurial spirit is contagious. We provide unique approaches to media content and delivery systems, while using innovative tactics and multivariate testing to determine effectiveness. What's more, we're committed to finding what resonates with your desired audience so you can effectively engage them.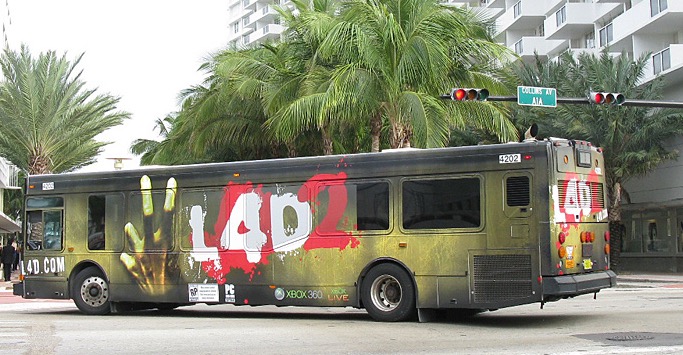 You Will Always Improve
Committed to Constant Improvement
Your direction is grounded in research: Let's just say, "Analysis" didn't become part of our tagline accidentally. We're viewed as good media stewards by our clients in large part due to our voracious investment in research, data, and analytics. We regularly conduct focus groups, customer profile mapping, online surveys, and competitive spending analyses as part of our media planning process. You can be confident we'll identify and uncover your primary, secondary, and tertiary audiences/needs in order to most powerfully move them to inquiry, engagement, and conversion.
All your efforts will be optimized: We'll continually optimize your campaigns to maximize engagement and conversion. We'll identify your KPI's in advance, implement tracking programs, and guide the effort by making ongoing adjustments.
You'll receive comprehensive reporting: Our data obsession pays off when providing monthly reports for clients. We love sharing how our campaigns are progressing, the insights we've gleaned, and recommended areas for improvement.
You'll Know We Care
Everything is Relational
Committed to relationships. We believe relationships are the most important asset on the planet. So we place the highest priority on caring for the people we interact with daily (that includes you). As we work together, we want you to feel you like we're valuable partners to your team; that we provide strategic insight throughout the ups and downs of and business – and life in general.
You get the best. We'll help you enact best practices, partner with the best vendors, leverage the best tools, and harness the best resources available.
We manage all the details. We have a meticulous way of handling all the details that are involved in implementing a strategic advertising campaign. You can rest easy knowing you have a team that's making sure every i is dotted and every t crossed.
What we do.
Media Strategies
Digital Strategy Big Data integration, Programatic, Social, Mobile, Hyper-local, SEM & SEO
Traditional Strategy Television, Radio, Outdoor, Transit, Print, Direct Mail, etc.
Experiential Strategy Brand Ambassadors, Social Influencers, Wrapped Media, Projection, Street Teams
Media Planning
Market research & planning
Media Buying
Real-time bidding, negotiation & placement (digital: mobile, social, programmatic, SEM & traditional: television, radio, outdoor, transit, print )
Media Management
Media trafficking, optimization, reconciliation, accounts payable, reporting (analytics/dashboard)
Performance
Speaking, interviewing, moderating, facilitating, teaching, connecting
Creative Strategies
Brand & Marketing Strategy Consulting, focus groups, ideation and planning
Visual Design UX Design, responsive design, logo and identity services
Content creation Story advising, film & video production, talent recruitment, photography, copywriting